Creativity builds confidence and identity.
---
---
Iola Weir delivers creative workshops embedded within cultural programmes,
that yield empowered individuals and vibrant and inclusive communities.
---
20 years partnering with
cutting-edge Arts Organisations
in the UK and internationally, putting
culture and creativity
at the centre of people's lives,
in order to enrich our society, broaden our capacities as individuals,
and to collectively advocate for a sustainable
mental and physical well-being.
The workshops you deliver for Daisi are offering above and beyond the artistic gain. When you are working with young people, you are giving them a chance to explore their creativity, expression, foster a new creative language with their peers and teachers – your workshops have a positive effect on young people's social and emotional development and mental health. Daisy Arts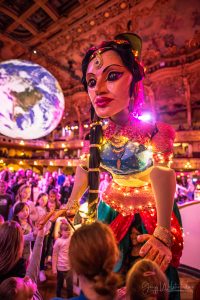 ---

In 2020 she set up
Bad Girl Bolshoi CIC,
a social enterprise dedicated to design
new ways of working creatively
toward supporting the recovery from mental health illnesses, namely
Eating Disorders,
seeking
partnership with the NHS
and mental health establishments.
---
Collectively we can rewrite our present and make the future we want.
---
Please browse  my workshops
More on the way (still being updated)
Metalwork
---
Beautiful People, Inspiring Communities